**Refresh Riverside will happen RAIN OR SHINE**
The fair will be held in the HUB (Highlander Union Building). Signs will be posted on campus to help you find your way.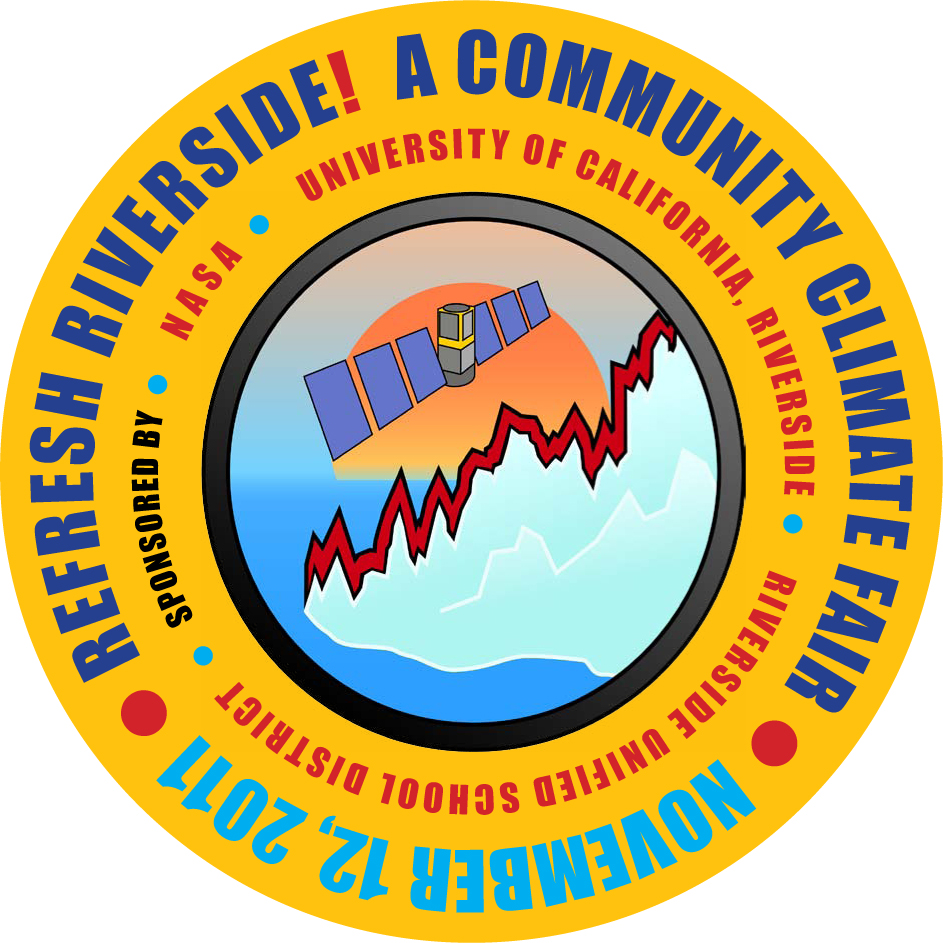 Fair Details
Date

Saturday, November 12, 2011

Time

10 am to 3 pm

Location

HUB (Highlander Union Building), which in the center of campus near the Belltower. Follow signs posted around campus.

Parking

Parking is free to all! Park in Lot 1 (see map below), on Canyon Crest Blvd.

Campus Map

Download a campus map (pdf format):

Food

Fairgoers will receive a free corndog from Hotdog On A Stick and snowcones and cotton candy after visiting our activity booths. There will also be food available for sale.

Booths and Activities

NASA-JPL Climate Science - a double booth from our co-host

Climate Change Jeopardy - with lots of prizes!

Greenhouse Gases - with an actual mini greenhouse to demonstrate the effect!

Carbon Dioxide - the most abundant greenhouse gas!

Sea Level Rise - with Sea Level Limbo!

Global Temperature - how much has temperature risen and why?

Melting Ice - glaciers and ice caps AND snow cones!

Extreme Weather - hurricanes, tornadoes, blizzards, heat waves...and Tornado Twister and Cotton Candy Clouds!

Extinction - how has global climate change affected ecosystems?

Plant A Seed - plant and grow your own veggies, and slow global warming at the same time!

Watts Up - how much energy does a CFL bulb really save?

Ask An Expert - ask UCR climatologists anything!

Videos - from NASA and our Global Climate Change students

Teacher Resources - resources for K-12 classrooms

RUSD - info about RUSD's science programs and the STEM Academy

Sustainable UCR

Riverside Green Team - community sustainability from the Woods Streets

Hot Dog On A Stick - free corndogs for all

UCR Ce-Cert - UCR College of Engineering, Center for Environmental Research & Technology

Chase Bank - Sponsor

Public Identity - Sponsor

Starbucks - Sponsor

Green McDonalds - Sponsor
UCR Newsroom Press release:
A Fair Approach to Climate Change
Free inaugural community climate fair at UC Riverside on Nov. 12 will feature games, activities and information about climate change and its consequences...(read more)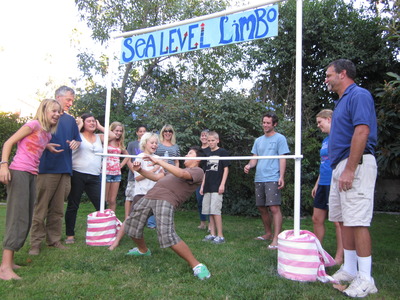 Download the official flyer (in English and Spanish):
Information for volunteers
We welcome any and all volunteers, but please be sure to register with Robyn Dahl (rdahl001@ucr.edu) if you would like volunteer.
There will be a mandatory meeting for volunteers on Friday, November 11th at 11am on UCR Campus (Geology 1444). This meeting will be used to assign jobs for the day of the fair and to train all volunteers in the duties they will be responisble for. Lunch will be served!